advanced, simple
workout timer
Download
Discover
Create your workout.
Take control of everything.
Look, it's magic.
Add
Duplicate
Move
Modify
Delete
Round
Time cap
Define exercises by
time or by repetition.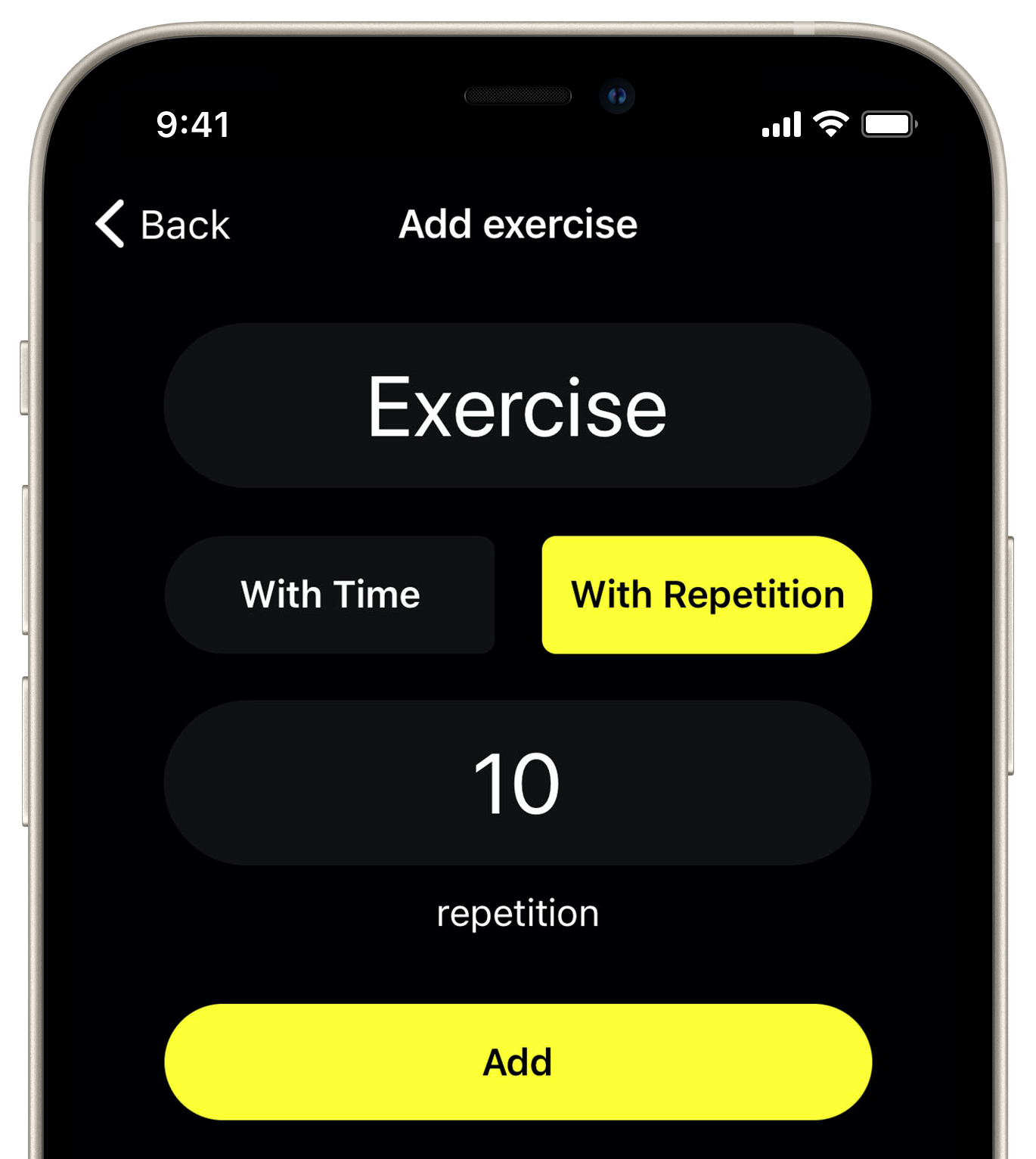 Create a set of exercises
with different times.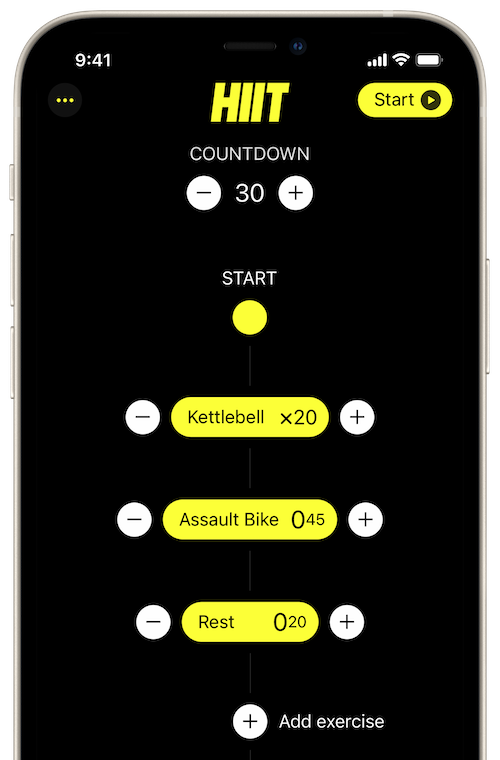 Stay focused
HIIT guides your workout and accompanies your favorite playlist. Offering a powerful immersive audio experience.
Analyze your workout.
Track your progress.
Say "Hello"
to your new partner.
Save
Repeat your efforts.
Access your best workouts in one tap.
Share
Share your knowledge.
Quickly share your workout with QR code technology.
Import
You will never run out of workout.
Easily import workouts. On your marks, scan, go !
Watch
keep an eye on your workout.
Access certain features directly on your Watch.
Battery
Preserves your battery.
Designed with dark background to preserve your battery.
Lock
Lock screen and multitasking.
Film your workout, watch your favorite show or unlock your phone to secure it.
Here we go !
A workout is waiting for you.
Designed to everyone. Any sport.
Any workout.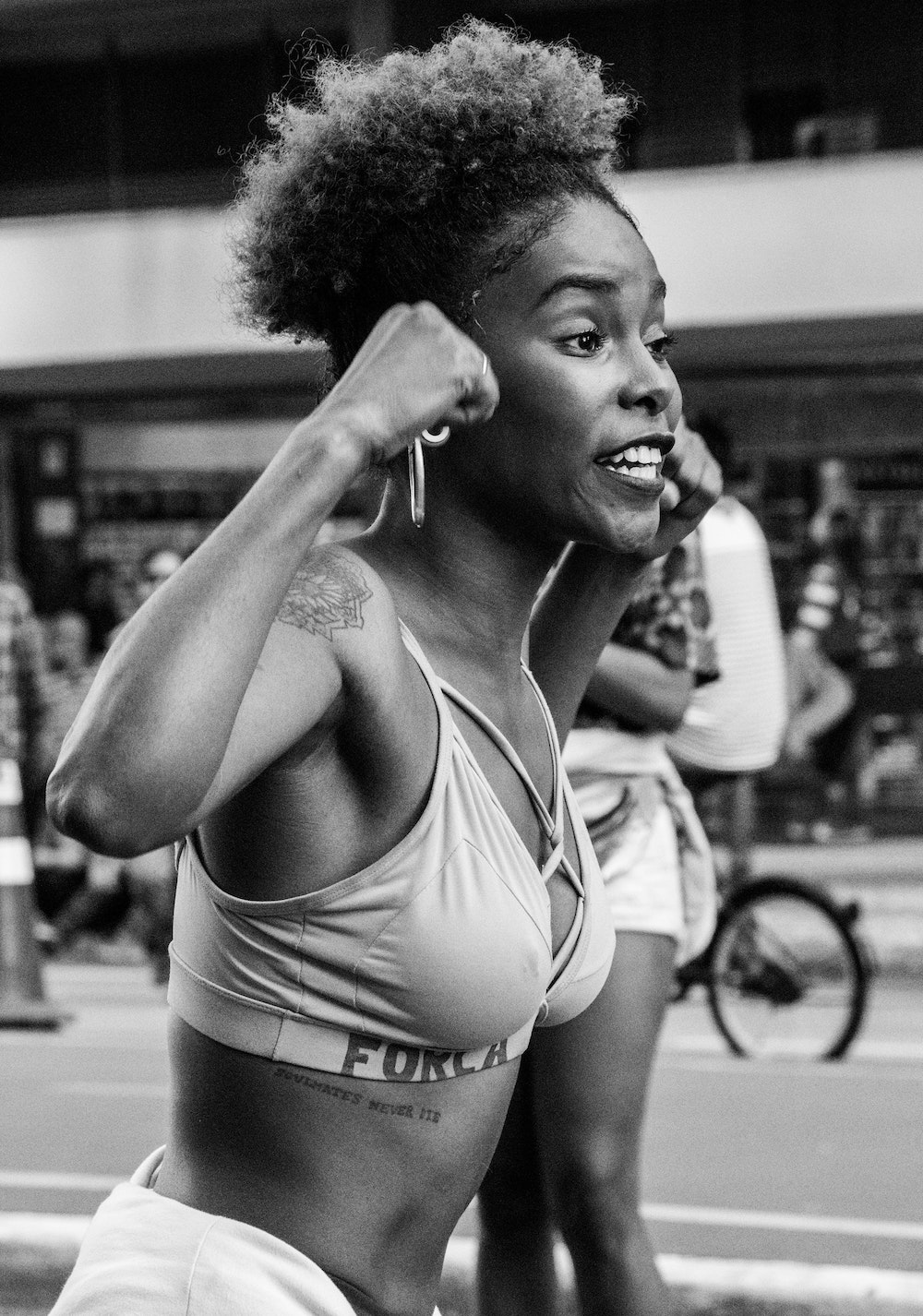 Be you, not somebody.
Dream big, believe in you.
Don't give up, make it happen.